Citizen Advisory Committee
The CAC is a volunteer advisory board comprised of community members. Members are appointed annually by the District's Board of Managers.
As representatives of citizen interests, committee members support the watershed's board of managers in their mission to protect, manage, and restore water resources. They provide recommendations to aid in decision making, communicate concerns from the public, and help educate the community on best practices for protecting clean water.
Calendar
Everyone is welcome to attend!
The CAC holds regular monthly meetings on the third Monday of the month, 6-8 p.m. Changes or additions to the meeting schedule will be posted on this webpage and District calendar. One District manager typically attends each CAC meeting.
Meeting Agendas + Minutes
Meeting agendas and minutes for each CAC meeting are listed below and organized by year. Click below to open list.
Unlisted months indicates a meeting was not held.
CAC Members
Andrew Aller (Chair)
Jim Boettcher (Vice Chair)
Rodey Batiza (Recorder)
Michelle Frost
Heidi Groven
Terry Jorgensen
Sharon McCotter
Marilynn Torkelson
Jeff Weiss (representative for TAC)
Jessica Willey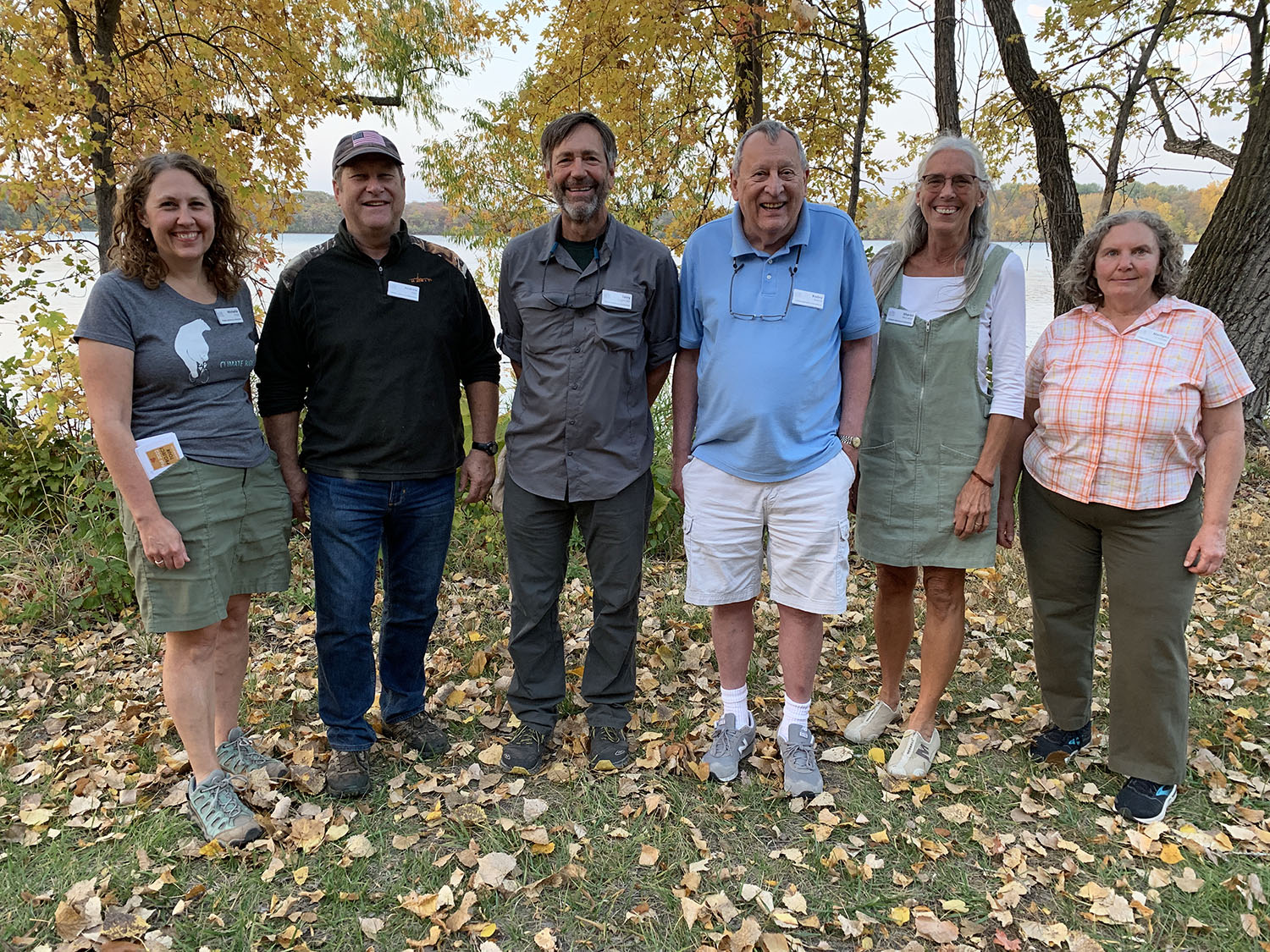 CAC members Oct 2022 (pictured left to right): Michelle, Andrew, Terry, Rodey, Sharon, Marilynn. Not pictured: Heidi, JIm, Jeff, Jessica.
Interested in joining the CAC? Applications are accepted in at the end of the year. The Board of Managers typically reviews applications and appoints new members in January. Sign up for the RPBCWD newsletter so you don't miss the call for applications.
Bylaws of the CAC
The bylaws are a set of rules, created by the CAC, to regulate itself. They were first created on October 20, 2014 and last Amended December 16, 2019.
---
Staff Liaisons
---
Useful Links
RPBCWD Governance Manual (pdf)
Minnesota Association of Watershed Districts (MAWD)
Minnesota Board of Water & Soil Resources (BWSR)